Hyundai Quality & Workmanship
The difference is in how much we care.
Quality and workmanship are in everything we do.
Because at Hyundai, everything matters.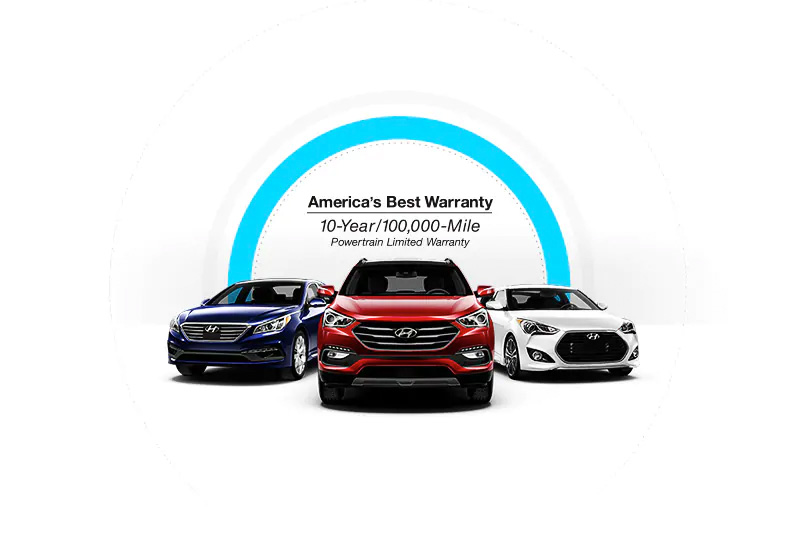 Hyundai Assurance.
For peace of mind.
It's more than a priority that all our vehicles are not only engineered and designed to inspire passion and excitement, but confidence as well. Our Hyundai Assurance program ensures that we'll be there down the road, always making the experience of owning a Hyundai a satisfying one. It begins with America's Best Warranty, which includes a 10-Year/100,000-Mile Powertrain Limited Warranty. You also get Car Care, which is complete and convenient vehicle service from authorized Hyundai dealers, including everything from oil and filter changes to complimentary multi-point inspections. And 24/7 Roadside Assistance is exactly what it says it is, round-the-clock help for things like towing, locking your keys in the car, a dead battery or a flat tire.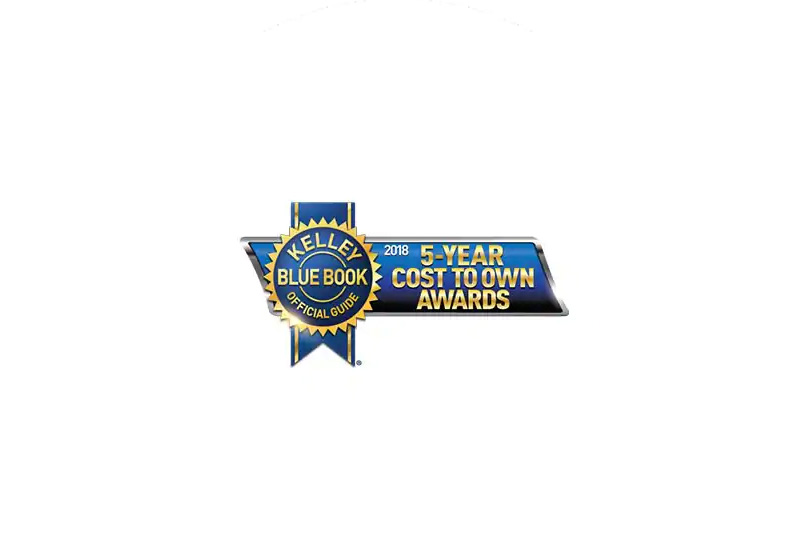 Owning a Hyundai pays off.
Buying a car is the beginning of a long-term commitment. And Hyundai rewards that commitment in many ways, including giving you exceptional value over time. For this reason, Hyundai received the 2018 lowest 5-Year Cost to Own Award for overall brand according to Kelley Blue Book's KBB.com. The award recognizes that Hyundai ownership showed the most savings over five years when taking into account such costs as depreciation, maintenance and repair, and fuel.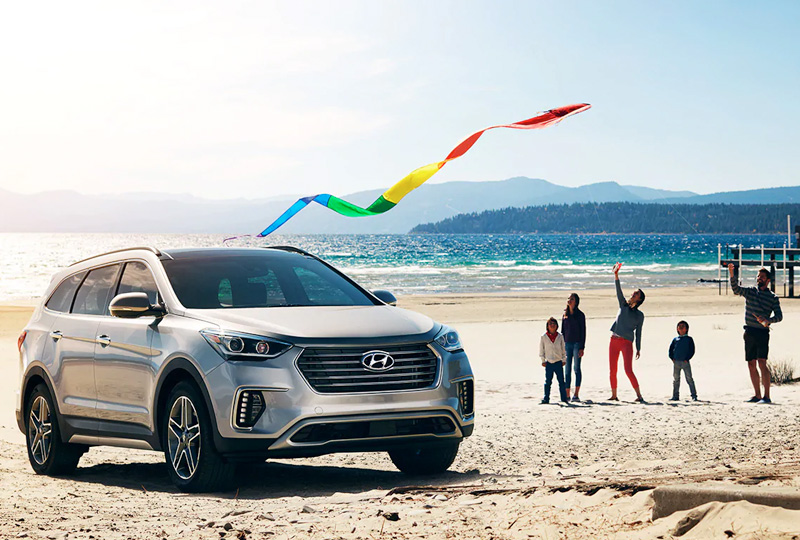 When it's exceptionally made, people notice.
The market for new vehicles is extremely competitive. But when drivers find products and services they like they'll stay for years. More consumers who buy one Hyundai buy another, and more than any other car at any price. In fact, for the last nine years Hyundai has been ranked the #1 automotive brand in the Brand Keys Customer Loyalty Engagement Index. Loyalty is something we are serious about. And our owners show their loyalty by buying another Hyundai.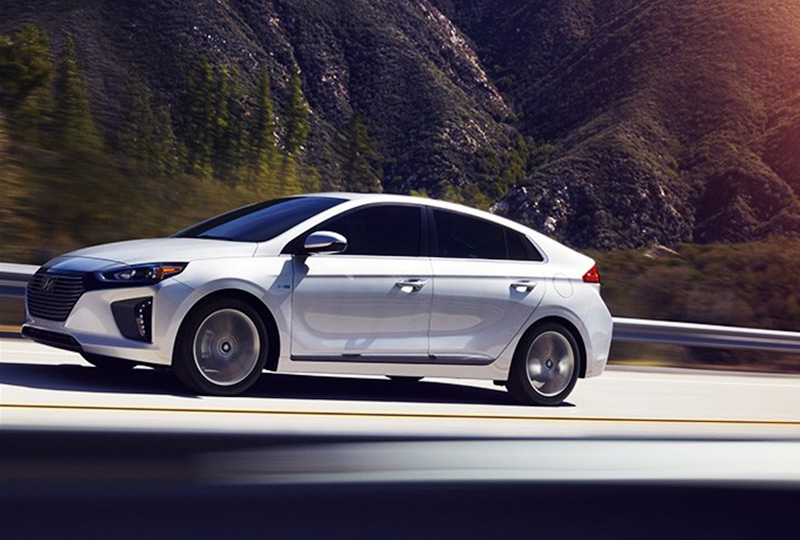 Design that Inspires
When a vehicle is designed well, you not only see it, you feel it. Good design inspires. It stirs emotions and awakens the senses. At Hyundai, we use a Fluidic Sculpture philosophy, modeling our design after forms found in nature. Our lines, flowing and aerodynamic, make our vehicles beautiful to look at, and more fuel-efficient, too. It's just one of the many examples of design that we find deeply gratifying.
It's not just built well. It's built to a higher standard.
Because we aim to create the best-built cars in the business, we spend countless hours pushing the boundaries, considering every aspect of a vehicle, down to the finest detail. For instance, Hyundai is the only car company with its own steel plant, simply because that allows us to tailor alloys to our own specifications. We can produce advanced forms of steel that are ultra strong for improved safety, and also lighter for greater fuel efficiency. We also employ a one-of-a-kind paint dipping process combined with special compounds to produce a finish that not only protects against corrosion and rust, but helps scratches heal. Our vehicles undergo extensive testing, too-from pushing engine performance in triple-digit heat and subzero arctic conditions to crashing over 100 cars to ensure safety measures before production even begins. So much goes into building the quality of vehicles we can be proud of, but we wouldn't have it any other way.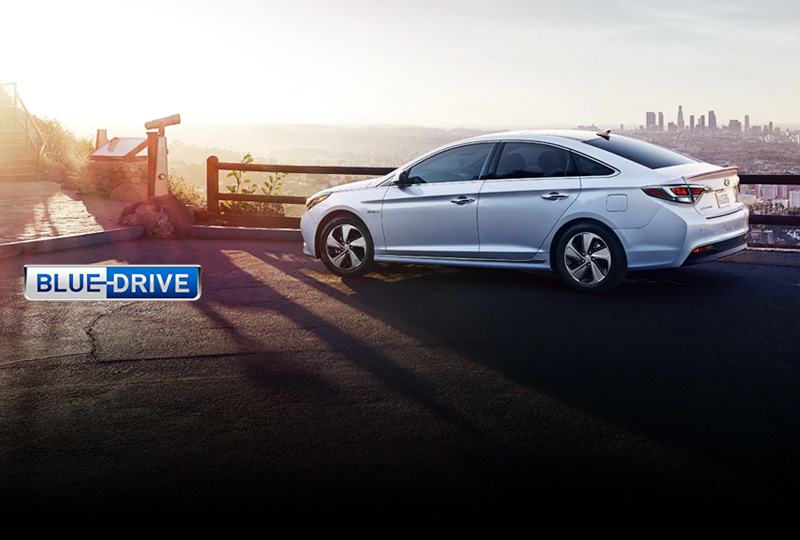 Blue-Drive
Innovations to benefit the environment.
To do our part to help lessen the impact on the environment, devising new and innovative sustainable energy solutions is something we take very seriously. Our Blue Drive initiative represents this commitment, utilizing some of the most advanced high efficiency, low emission technology in the industry. Other earth friendly innovations include a telematics service that guides drivers to use the most energy-efficient routes and a regenerative braking system that captures and recycles energy created during deceleration.