Technology tailored to you.
Every new technological innovation and advancement we design into our vehicles essentially serves the same purpose: to make interacting with them a more helpful and enriching experience.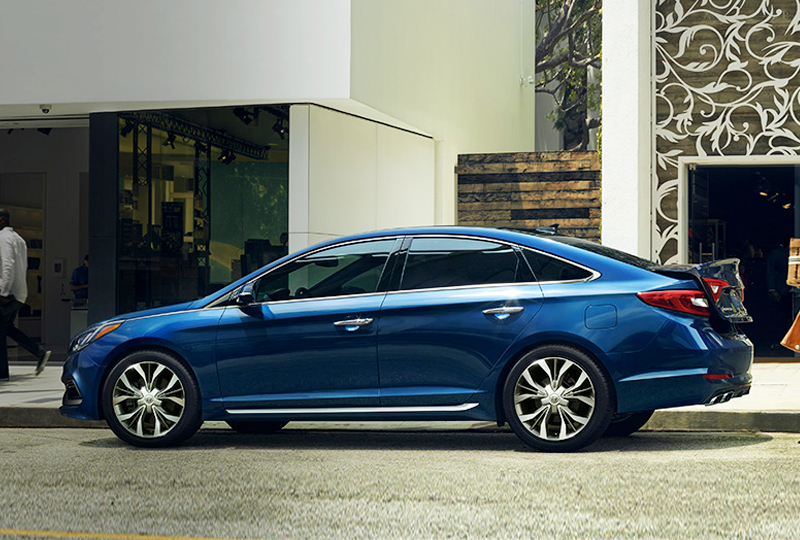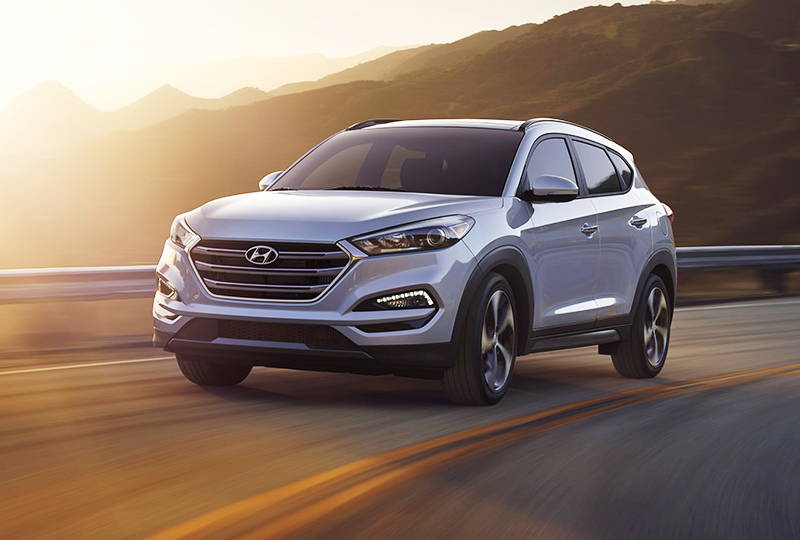 Engineered for fuel efficiency.
When it comes to designing and engineering our powertrains, fuel economy is just as important as how they perform. Which is why we included advancements like Gasoline Direct Injection (GDI) technology that injects fuel directly into an engine's combustion chamber, which not only improves fuel economy but also reduces carbon emissions. Yet another innovation is our EcoShift® Dual Clutch Transmission. This technology (which is typically only found in high-end luxury cars) allows power to flow from the engine to the transmission uninterrupted, which increases fuel efficiency dramatically.
More than smart. Well-connected.
More and more we live in a connected world. So the technology features we've engineered ensure you'll always have everything you need everywhere you go. Like Apple CarPlay™ and Android Auto™, which integrate all the functionality of your smartphone with your vehicle, so you can use your favorite apps, send messages, listen to your favorite music, use navigation and more. And what's really amazing are all the things you can do remotely using Hyundai Blue Link® on your smartphone and smartwatch, like start the car, turn on the air conditioning or heat before you get in and lock or unlock the doors.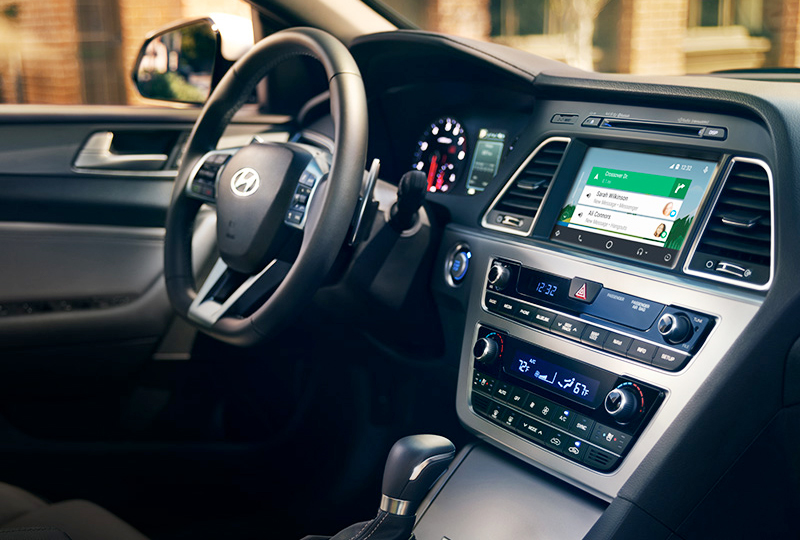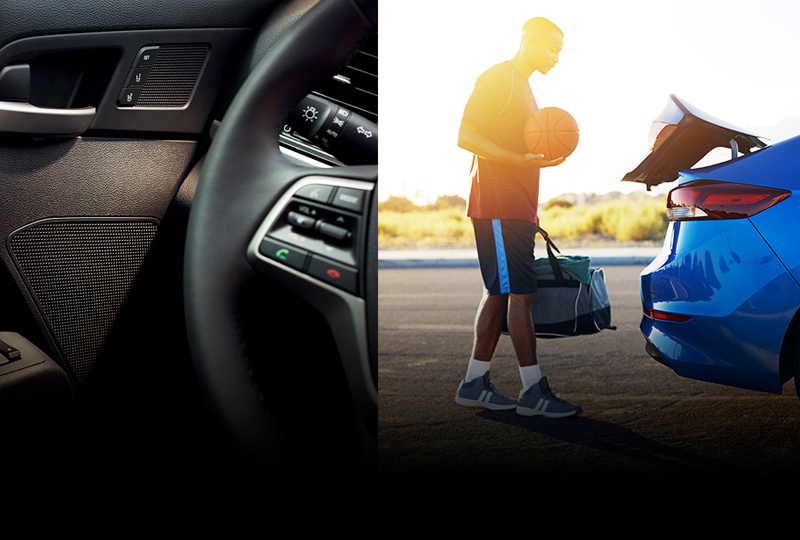 More comfortable. More convenient.
How well a vehicle caters to you can make the difference between a car you like and car you love. So we go the extra mile to make sure you're well taken care of. Our Integrated Memory System allows you to store two different unique driver seating and side mirror positions at the touch of a button. Our hands-free smart trunk opens automatically when it senses your key fob approaching. Heated rear seats ensure you'll always be warm and cozy. And, to keep you connected when you're on the move, you'll find multiple USB ports (including one in the back of the Santa Fe).
There's never been a more entertaining ride.
In an effort to make every drive a feast for the eyes and ears, we incorporate entertainment features worthy of a standing ovation. The Infinity® speakers we design into our vehicles are held in the highest regard by audiophiles because of the clear, vibrant, premium sound quality they produce. We offer a wide variety of touchscreen options that offer increased screen clarity with detailed information displayed in colored text. Voice recognition, app capability and HD Radio™ technology are also included. And for the final act, SiriusXM Satellite Radio comes standard.